Background
In 2012, the Nunavut Liquor Act Review Task Force released A New Approach: Halting the Harm, a report that explains a far-reaching consultation process involving all Nunavut communities. The main objective of the report was to make recommendations related to the Liquor Act, including key recommendations for reducing alcohol-related harm, like educating the public in the area of responsible or less risky use of alcohol.
There are many external factors that make alcohol use unique in Nunavut compared to the rest of Canada. Some of these include poverty, loss of cultural identity, living conditions, isolation due to the remote nature of communities, ongoing past and present trauma, and systemic racism and discrimination.
Halting the Harm identified concerns from community members that heavy drinking has become normal for too many people in Nunavut. Nunavummiut report more cases of binge drinking compared to the rest of the country, which has led to a culture where "high-risk" drinking, like heavy and binge drinking, is a common drinking pattern. According to Halting the Harm, this binge-drinking culture is responsible for a significant number of individual, family and social problems. Domestic violence is of particular concern, and overall violent crime rates are more than double the national average. The RCMP estimates that alcohol intoxication is responsible for up to 95 per cent of callouts and arrests in the territory.
Halting the Harm also reported that over half of pregnant women consume alcohol during the first three months of their pregnancy, and over one-quarter of children born in Nunavut show symptoms of Fetal Alcohol Spectrum Disorder (FASD), caused when a woman drinks alcohol during pregnancy. Alcohol use has also been linked to depression and suicide in Nunavut.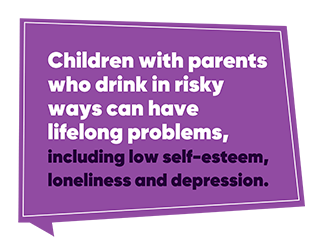 Tragically, Halting the Harm highlighted the devastating impact of alcohol use on families. The Department of Family Services estimates that 90 per cent of child protection cases are related to alcohol. Children with parents who drink in risky ways can have lifelong problems, including low self-esteem, loneliness and depression.
Let's Be Aware / Ujjiqsuqta is not recommending that people do not drink alcohol. It is more about educating Nunavummiut on safe and socially responsible ways to drink alcohol that will reduce the harm for those who choose to drink. The vision is that Nunavummiut will have the knowledge and skills to practice moderation today, and promote the responsible and safer use of alcohol for future generations.