Short-term health risks
Some people think it is ok to get drunk on special occasions. But drinking too much alcohol, even on one occasion, can increase the risk of accidents, injuries, and violence. Short-term health impacts can happen right after you start drinking alcohol. They are caused when you drink too much alcohol in a short period of time, and usually go away after all the alcohol leaves your body.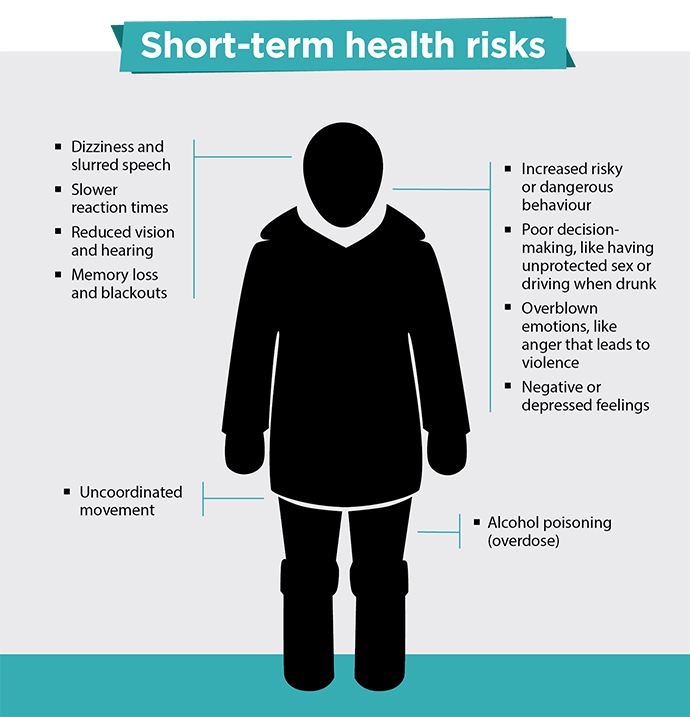 Did you know mixing alcohol with medications can be dangerous?

If taking prescription medications, check with your nurse, doctor or pharmacist to see if it is safe to drink. Alcohol can make medicine less effective or too strong and can cause bad results.
Download resources here.