Talking to youth about alcohol

Youth may face a number of challenges throughout their lives, and we know that sometimes they make poor choices. While this is part of growing up, there are things that families can do to help their kids make better and safer choices around alcohol use.
Even in families where the parents or caregivers do not drink alcohol, kids learn about alcohol at an early age through TV, movies, Internet, friends and out in the community. It's important to talk openly with kids about alcohol to help them learn about: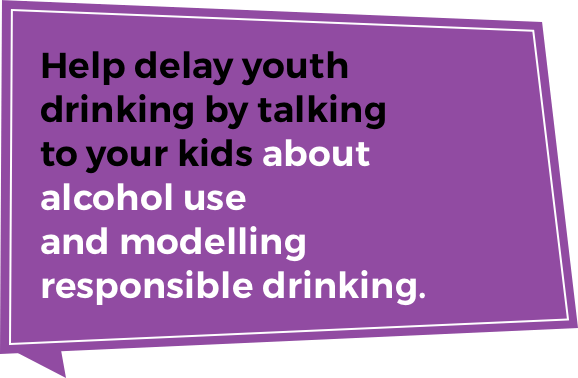 How alcohol use can harm their physical, emotional and spiritual well-being.
How to cope with life stresses and challenges without using alcohol.
How to reduce alcohol-related harm by drinking safely and responsibly if they choose to drink.
This section provides information for parents and caretakers on the importance of talking to kids about alcohol use and tips to get the conversation started.